Online 1:1 Interview Training
---
멘토 소개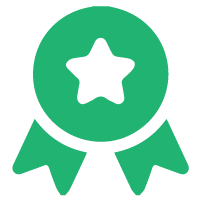 멘토 인증 됨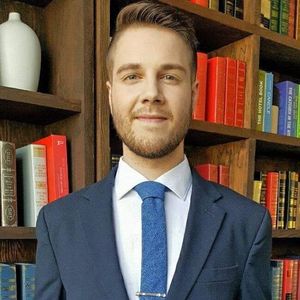 "We can work together to -
1. Clearly define your career goals
2. Tailor you resume & cover letter for every job
3. Show you how to research the company
4. How to stand out in the interview
5. Optimize your online presence
5. Build lasting relationships
6. Negotiate the salary
7. Mock interview
8. Close the deal
"
멘토님의 이력
● Headhunting
● Candidate preparation
● Relationship management
● Business development
● Client management
● Competitive sales
● Contract negotiation
● Account management
● Team management
● Market intel


Business Director
SmartCode Recruitment
SCR provides specialist recruitment services for the Technology Sector & Gaming Market.

Recruitment Manager
Rec2, Global
Rec2 is a specialist in developing client relationships for global business consulting.
Specialty focus on Fast Moving Consumer Goods (FMCG), Technology & Gaming Market.

Recruitment Consultant
Robert Walters Korea
Robert Walters is a world-leading specialist professional business consultancy.
Specialty focus on FMCG & Technology

Recruitment Consultant
CommsResources
A leading supplier of consulting providing services & solutions for the Telecoms, Energy and FMCG
markets. Spanning the UK, Europe, the Middle East, America, Australia, and the Far East, we supply companies in over 50 countries.

---
---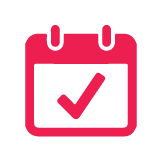 일정
신청 후 2일내에 멘토님이 연락드려, 일정 및 진행방법을 조율드립니다.
---
소개
*English speaking class coordinated by English speaker.
The fundamentals of researching and finding jobs & interviewing.
How to research for your perfect career
How to get the interview
* Will contact to share the online class link
---
참가 대상
Graduates seeking employment
---
학습 목표
Objective 1:
Finding the perfect career (30 minutes)
Understanding what career you actually want
Compiling a list of opportunities
Matching your skills to the job
Objective 2:
How to get the interview (30 minutes)
Researching the company & decision maker
Contacting and introducing yourself
Setting up an interview
---
커리큘럼
1) Finding the perfect career
To enable the graduate to effectively search for job opportunities.

Examples:
Knowing yourself and what you actually want to do
How to make a list of companies that are hiring
Tailoring your resume to fit the job
Why you should always have a couple different resume templates ready.

Handouts
A homework brief - What kind of career do I want? List of companies I want to work for. Who is the decision maker?
Core of career items
The fundamental point of this lesson is to allow the graduate to become their own job hunting expert.

Within this lesson you will gain a broad understanding on how to:
-Understand what type of roles you are actually interested in.
-Research for and find relevant job opportunities matched to your skills and experience.
-Learn to network with these companies for future opportunities.


Skills that work as a plus:
Researching
Confidence
2) How to get the interview
Now you've done the work of finding a list of companies that you are interested in. How do we prepare to introduce ourselves to them?
How to research the company to find out relevant information that can make you an expert on the company
How to research the decision maker and find out relevant information that can help you build rapport.
How to stand out and make a great impression when you contact the decision maker and introduce yourself.
Asking for an interview.

Handouts
A one page guide on how to set up an interview
Core of career items
The fundamental point of this lesson is to allow the graduate to be confident in getting an interview

Within this lesson you will gain a broad understanding on how to:
-Research for and find relevant information on the companies & decision maker.
-Be able to contact the decision maker which will boost confidence and substantially increase likeliness of being hired.
- Sell yourself effectively to the company

Skills that work as a plus:
Researching
Confidence
---
멘토에게 질문하기